Which is the "Best hosting for WordPress website" is the question most of my students ask.
The best moments in my class for me are always during the doubts clearing section. I enjoy it when bringing clarity to people and today I am going to clear your doubts on the best hosting for WordPress websites.
Which Hosting to Choose?
It's common that we keep reading 1 article after the other in search of the best hosting for a website and actually end up being confused about which hosting to choose.
Each article you read on the internet suggests you different hosting companies based on their personal experience with those service providers and based on the commissions they receive when you purchase it through their recommendation.
There is nothing wrong with it. That is how the business operates.
But the catch here is,
you need to be in a position to identify the best hosting not on a whole but the best hosting that suits your needs.
If you are only interested in knowing on which hosting this website is hosted and don't have time, check the last line of this article. If not, keep reading.
In this in-depth article, We will be looking into different hosting providers to choose from based on different scenarios while planning to launch a WordPress website.
I have done enough research, used the hosting services myself, and have hands-on experience in building WordPress websites and by the end of this article will give you a table with different combinations to go with based on your requirements.
Are you Ready? Let's Start.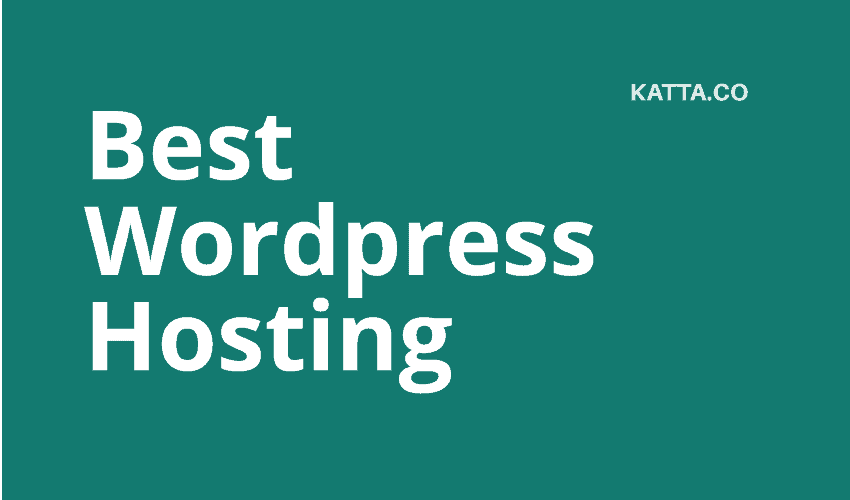 First of all, even before thinking of WordPress hosting, we need to be very clear on what our requirements are.
Only when you know what exactly your needs are, Only then you can choose the best hosting that suits your needs.
What Features to Consider?
In general, before choosing WordPress hosting, these are the common requisites to look into and ask for yourself.
| | |
| --- | --- |
| SERVER MANAGEMENT | Is it easy to manage the hosting? |
| SPEED | Will my website load FAST? |
| SSL CERTIFICATE | Will I get a Free SSL certificate? |
| DOWNTIME | Will my website be up and running all the time? |
| EMAIL | Will I get a professional email? |
| BACKUPS | Will I get backups for emergency needs? |
| MIGRATION | Is it easy to migrate from other hosting to this hosting? |
| SECURITY | Will my site be secure on these servers? |
| COST | Is it cost-effective and is it worth it the money? |
| BANDWIDTH | Can it handle the traffic to my website and is it scalable? |
These are at least some vital features we need to consider before choosing a hosting for your WordPress website.
Which Type of Hosting to Choose?
All the features that we have listed above are very important but one thing that we did not talk about is the type of hosting.
The type of hosting that we are going to choose is the major deciding factor that impacts all the above features.
These are the different types of hosting we need to consider.
Shared Hosting
Dedicated Hosting
Managed WordPress Hosting
Cloud Hosting
Managed Cloud Hosting
Shared Hosting :
Shared hosting is a scenario where the resources of one server are shared between multiple websites.
In this scenario, the cost of hosting would be less since multiple websites are going to shared the price uncured.
The downside of it is, since the resources are shared, it takes longer time for your website to load which has a negative impact on your website's SEO.
Dedicated Hosting :
The name itself speaks the concept.
You get a dedicated server for your website and all the resources are available exclusively for you.
The good thing is your website will load fast. The bad thing is, it is costly and there will be a huge technical learning curve to manage this hosting.
Managed WordPress Hosting :
Managed WordPress Hosting is also shared hosting but the WordPress aspects of your website are handled by the hosting provider. Generally this type of hostings is costly.
Because WordPress is easy, I would take out some time to learn to manage my WordPress website instead of pouring money for these hosting companies.
Cloud Hosting :
It's a type of hosting where a copy of your website resides on multiple servers in different locations and when a user requests for your website, it is retrieved from the closest server from that user location. This helps a lot in increasing the speed at which your website loads.
Managed Cloud Hosting :
It is a combination of both Managed WordPress Hosting and Cloud hosting.
This is the best combination we can ever get.
Your site loads fast as it's hosted in the cloud and the technical aspects of your website are handled by the hosting company.
There are providers in the market at a reasonable price.
---
Conclusion Number 1 :
Ideally, I would personally prefer to go with either Shared Hosting or with Managed Cloud Hosting when starting a new WordPress Website.

Bluehost. Cloudways.
---
Previously I had all of my websites on Bluehost.
katta.co was taking like 3.5 seconds to load then.
Ending of 2018, I shifted my websites to cloud hosting with Cloudways.
Now my website takes less than 1 second to load.
The interesting part is, my rankings for a long tail keyword jumped from 40th place in google to 2nd place in google after moving the website to cloud.
Being straight forward, In my experience, Cloudways is the best option for anyone starting or already with a WordPress website.
THIS WEBSITE IS HOSTED ON CLOUDWAYS.