Summary: 📋
If you are in a hurry and need a quick Flowlu Review, here are the key points.
KEY POINTS
Flowlu is a Business Management intuitive platform for project management, customer relationship management , invoicing and more.

All-in-one platform replacing multiple tools, Excellent Customer Service, Unlimited customers in CRM Module.

As there are many features, you might be overwhelmed in the beginning and might need a little learning. (Resources Provided below)

Single code – $49, Unlimited users with IP Whitelisting $294.

100 GB to 1000 GB, 10 users to Unlimited users

10% discount if you are an AppSumo plus member or BriefcaseHQ member

It's a good product. Try getting the unlimited users plan if you have more number of employees.
What is Flowlu ? : 👍
What is Flowlu ?
Flowlu is a Business Management intuitive platform that unify your business proccesses by offering services like project management, customer relationship management , invoicing and more.
Note : It is an All-in-one business management software for small and medium sizes businesses to manage multiple projects at the same time.
Pros
An Ideal Project Management platform
Kanban Board for All tasks & To-Do list
Great for Finance Management
Effective for Team Collaboration
Mindmap Integrations with CMS
All-in-one platform with lots of modules & functionalities
Single solution for lead generation to order confirmation
Automation at a click with less manual intervention
Streamline Sales Processes
Has Open API and webhooks to integrate with any app
White label with CNAME, SMTP, and branding options
CRM to track all your sales funnels
Perfect for organizing & scheduling tasks
Milestone Tracking works fantastic for sales process automation
Can add unlimited customers to CRM Module
Excellent Customer Service
Cons
Flowlu is missing Client Portal and yet to release in Q4-2021
Needs improvements on the mobile app
Automatic recurring payment option not available
No Multi-language support (only English)
Limited Custom field values to API & Webhooks
Reviews: 📰
Check out what others are saying about Flowlu. Below are screenshots of 6 Flowlu reviews from people who use it.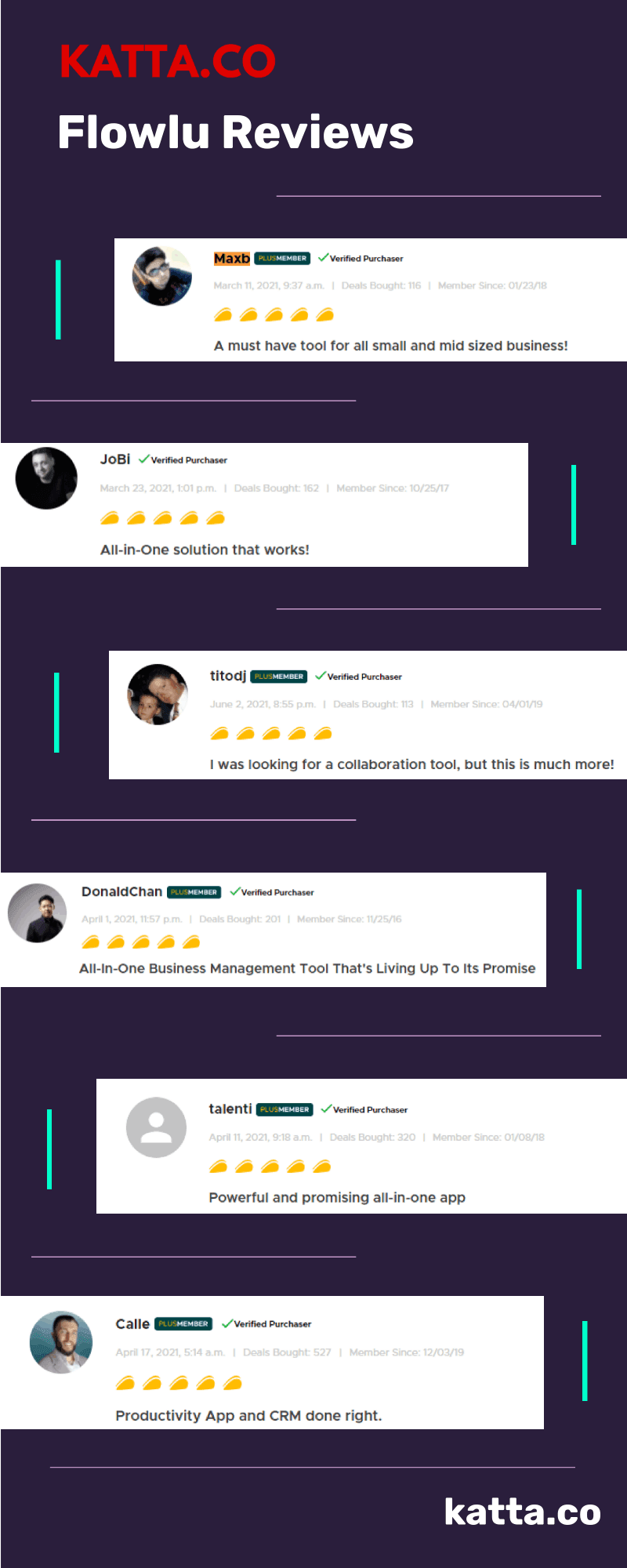 Alternative to: 🤠
Here is a list of tools that Flowlu is an alternative to.
Zoho
Wrike
Bitrix24
ClickUp
Plutio
VtigerCRM
ERPNext
SuiteDash
Erxes
Swell
SuiteDash
GitScrum
Ora
Odoo
Deskera All-In-One
HubSpot CRM
Flowlu vs Zoho vs Bitrix24
Here is a chart that compares Flowlu Vs Zoho Vs Bitrix24
| Feature | Flowlu | Zoho | Bitrix24 |
| --- | --- | --- | --- |
| Pricing | $29/Per-month | $14/Per-month | $24/Per-month |
| Pricing Model | Per Feature | Per Feature | Per User |
| Best Fit for | Small & medium sized teams | Small, middle & large businesses | Companies & small businessses |
| Documentation | Yes | Yes | Yes |
| In-Person | Yes | Yes | No |
| Videos | Yes | Yes | Yes |
| Lead Generation | Yes | Yes | No |
| Email Marketing | Yes | Yes | Yes |
| Free Trail | Yes | Yes | Yes |
| Cloud, Saas, Web-Based | Yes | Yes | Yes |
| Customer Service | Excellent | Ok | Not Great |
| About | Founded 2016, Russian Federation | Founded 1996, United States | Founded 1998, United States |
UI & UX: 🌐
The Interface is well streamlined with intuitive design
Easy to use interface with simple navigation through all your projects and tasks.
Flowlu drag and drop interface helps the user to gain control over tasks & data easily
The interface is neat, clean and fast
Modern Interface with high end UI/UX
Easy to understand and user friendly
Features: 💪
Here are the features that you get with the Flowlu Lifetime Deal.
Project Management: This helps to track your project status, prioritize tasks, and also re-plan whenever necessary. You can easily keep track of your cash flow by comparing forecast project revenue against the actual cost.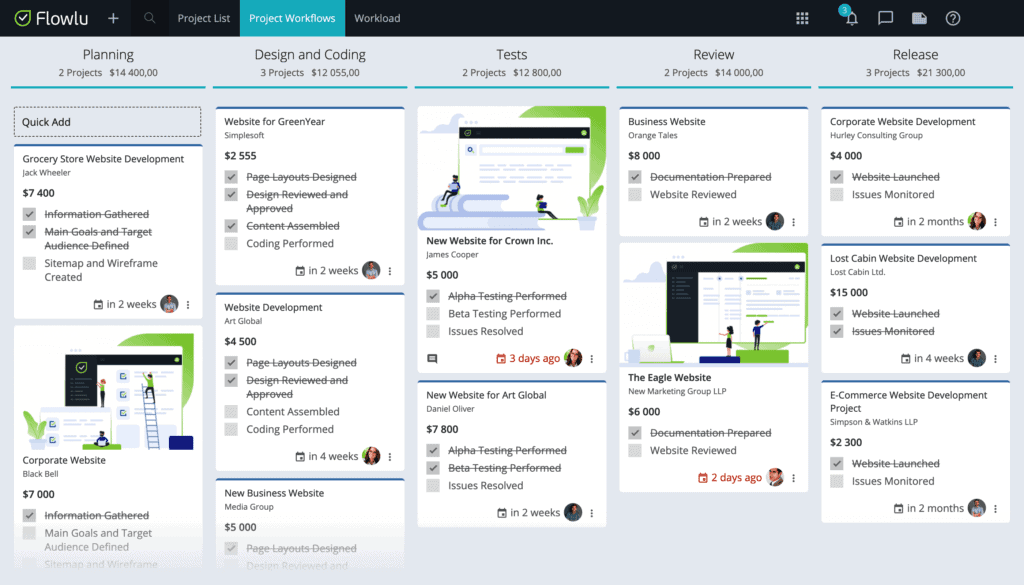 Online CRM: Flowlu provides end to end solutions from lead generation to order by efficient streamline of your sales processes.
Task Management: Flowlu has powerful task management tool that allows you take control over the tasks to improve productivity. This helps you to prioritize your tasks and stay organized for outstanding results.
Collaboration Tools: This powerful tool is for teams of all sizes in an organization to stay updated with all happenings on daily basis.
Financial Management: This tool is efficient for all small and medium sized businesses to handle revenue and optimize expenses for Financial Success.
Online Mind Mapping: Mind Maps works great for any Visual Planning of your Business to turn all your ideas and insights into successful projects. Anyone can present complex ideals clearly by using mind maps and easy to share within team mates.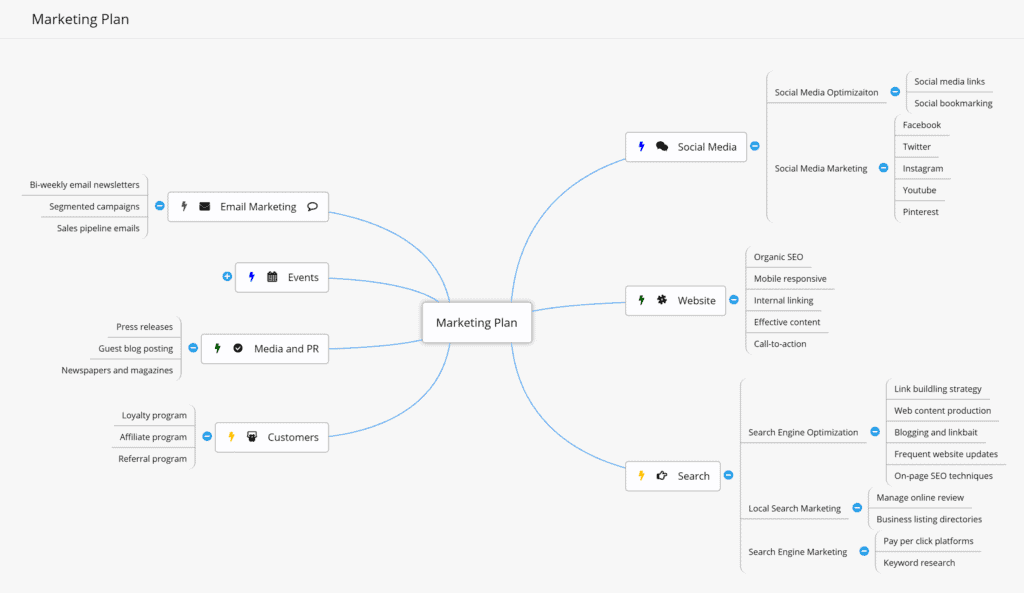 Online Invoicing: This tool is simple and effective to create stunning invoices with the help of customizable templates along with your logo and personal message on it.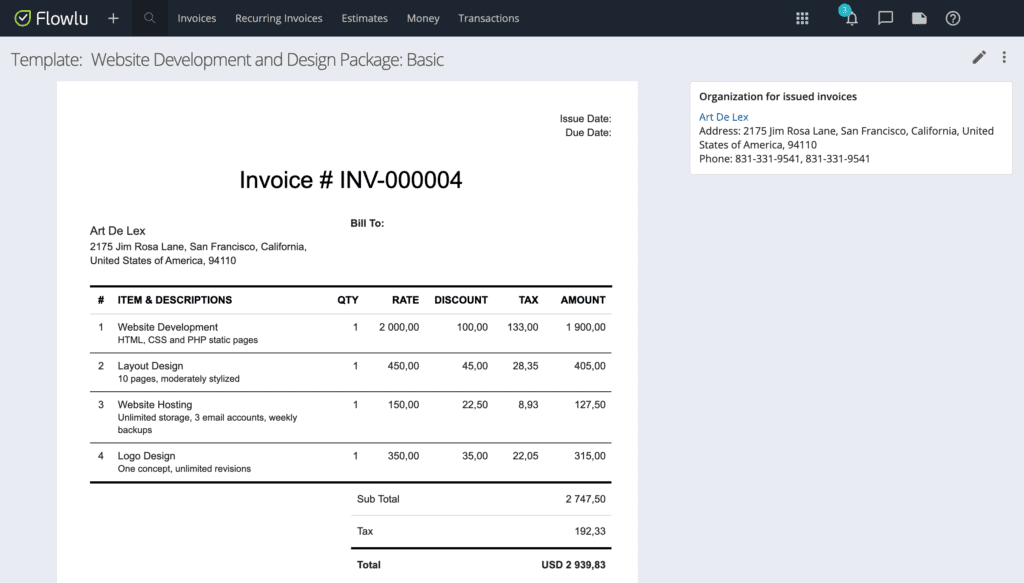 Support: ☎️
These are Flowlu support details in case you want to contact them.
You can contact support by email at support@flowlu.com for all your queries or else you can use Chat bot on their website for quick response.
You can also get your queries clarified on Facebook Community: https://www.facebook.com/groups/flowlu
Resources :📖
Anyone can get accustomed with the Flowlu platform by going through Knowledge Base.
It has in-depth information on Getting Started, Projects, CRM, Knowledge Base, Time Tracker, Agile Projects, Workspaces, Tasks, Finance, Email, Calendar, Custom Fields and Lists, Mind Maps and How to Buy a Subscription.
Roadmap:🚍
Here is the Flowlu roadmap, if you wish to see what they are working on.
In Progress: Full White labelled, Custom Dashboards, New In-App Messenger, Invoice Automation, Client Portal
Up Next: Advanced invoice custom templates, multiple currencies, Business Processes (RPA), Extended Languages Support, Zapier Integration, Recurring Appointments, QuickBooks Integration, Custom Reports (Pivot tables) and many more.
Future: Email Integration Update, Mobile App 2.0, Time Tracker 2.0, Mind Map V2.0, Email Marketing, Office 365 Integration, User Activity Log, E-invoicing Format, Payroll Module, Web Forms, DocuSign Integration, Active Campaigns Integration, KPI Module (for sales, projects etc)
Looking forward for all the promised features mentioned in the roadmap.
Who Should Buy? 💳
Software Developers
IT Teams
Construction companies
Marketing Agencies
Sales Departments
Freelancers
Consulting Companies
Legal Firms
Founders
Business Owners
Publishers
Lifetime Deal Pricing: 🤹‍♀️
For Flowlu LTD Pricing, you have 3 plans in total. Below are the details.
| Features | Single | Double | Multiple |
| --- | --- | --- | --- |
| Price | $49 | $98 | $294 |
| No of Users | 10 | 20 | Unlimited |
| Storage | 100 GB | 200 GB | Show More |
| IP Whitelisting | No | No | Yes |
| User Access Groups (Roles) | Yes | Yes | Yes |
| Unlimited Project Templates | Yes | Yes | Yes |
| Unlimited Record Lists | Yes | Yes | Yes |
| Unlimited Knowledge Bases | Yes | Yes | Yes |
| Change History | Yes | Yes | Yes |
| Extended Reports | Yes | Yes | Yes |
| Custom Logo | Yes | Yes | Yes |
| Unlimited Organizations | Yes | Yes | Yes |
Monthly Pricing :💲 ?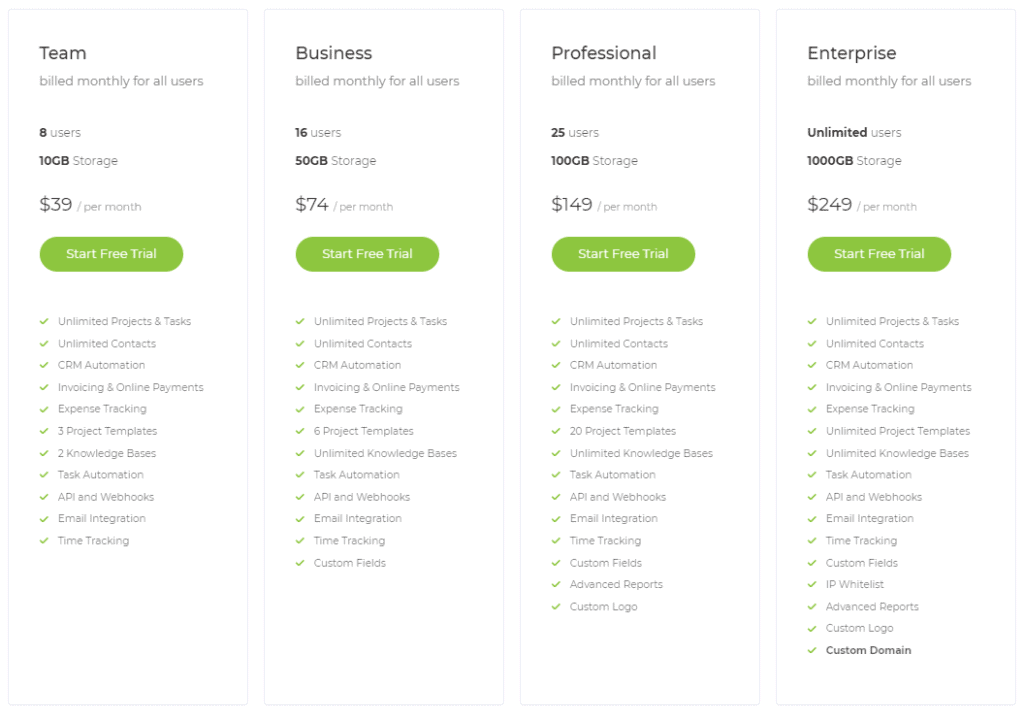 FAQ's: ❓
Where to get Flowlu Lifetime Deal?
Which plan to choose ?
I would recommend going for the $147 plan for IP Whitelisting.
What is the refund period ?
You will have 60 days to test the product and refund if you don't need it.
Is the User Interface good ?
User Interface is user-friendly with intuitive design.
Is there any tool coupon code or discount available ?
You can get a 10% percent discount if you are an AppSumo plus member or BriefcaseHQ member. You can get plus membership here: https://swiy.io/appsumo-plus
Is there an option to create our own Lead Capture Forms ?
No, as of now you can only use existing built in forms and Form Builder is included their Roadmap.
Does Flowlu allows to import CSV file of clients/company downloaded from other CRM tool ?
Will Sumolings get all future roadmap updates in specific to white label and client portal ?
Yes Sumolings will get all updates that are included in Professional Plan and some features like white label from Enterprise Plan.
Is Custom Domain Name feature applicable for all plans ?
Does Flowlu support multiple languages or only few ?
Flowlu support only English language and the languages in Roadmap are Spanish, German and French.
What is IP Whitelisting ?
It is a security feature that controls and limits access from trusted IP addresses. We have an option to specify a list of IPs to access and non-listed IP's won't be able to access your content.
Whitelisting feature is available in Multiple Pricing Plan that comes in 3, 4, 5 and 6 codes with pricing $147, $196, $245 and $294 respectively.
Final Verdict: 🤘
Flowlu being an all-in-one platform, can replace multiple tools, it has excellent customer service, and also gives you unlimited customers in CRM Module.
With a promising roadmap and 400+ reviews, It is and will be a more awesome and much-needed product to make your work and employees more productive.
It's a good investment. Save on your monthly billing.
Go for it. Get a plan that suits your needs.
June (2021) Deals: ⛳
Trending Deals 🤓
Latest Attractions 😎
NoteWorthy Deals ⛳
Marketplace Gems 💎
Check this out: 🔥
Join our Private FB Group 🧑‍🤝‍🧑
See the latest LTD News 📋
Exclusive Lifetime Deals 🛠️
SAAS tools reviews 🧐
Help Me 🙏
Hey, providing you this kind of review requires purchasing the software, testing it, and then writing it. There is money, time, and effort going into it.

If at all you found the review helpful and decided to buy the software, consider buying it through my affiliate links above.

This will encourage me to keep reviewing more tools and also help in keeping KATTA.CO website live.

You can also bookmark this page and come back later when you decide to buy it.

Thank you for reading Flowlu review on Katta.co

Yours
Avinash Katta.